PRINCIPAL
Ella Korets-Smith, MSc, MBA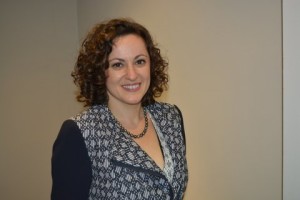 Ella is a business development and marketing professional with experience in the biotechnology, pharma and medical device industries.  She has a track record of closing deals and leading successful marketing and business development programs.  Her extensive and growing network of business leaders extends her reach to customers and partners in all key markets in North America and around the world.  Ella has an MSc in Medical Genetics from the University of Toronto and an MBA from Dalhousie University.
 Selected accomplishments:
In-licensed a new product from Merck KGaA into Immunovaccine's portfolio, allowing the company to raise over $7 million in financing
Planned and implemented a partnership strategy for Immunovaccine's platform technology, leading to 10+ research agreements with potential licensing partners and research institutions
Planned and implemented Nordion's market expansion plan including Gamma Centre of Excellence, a premier research facility focused on growing the gamma market, strengthening relationships with customers and attracting new users
Completed a market entry strategy for Synergy Health, a large publically traded company, to support the largest organic growth investment case in the company's history
Completed a market assessment for a medium-sized Canadian company, resulting in recommendations for future product development programs
ADVISORS
Our advisors are knowledgeable and respected industry leaders and academics who contribute their expertise to drive results for our clients.
Randal Chase, PhD.  Past Chairman of Medicago and current chairman of MediMabs.
Suhaib Riaz, PhD, MBA.  Assistant Professor of Strategic Management, University of Massachusetts, Boston.